As a long-time resident of the Greenwich area, Krissy Blake has had time to establish a familiarity with some of the best restaurants in the area. She knows the ins and outs of Greenwich's superb culinary catalog, from a lively pub atmosphere to the crisp, pressed napkins of a fine dining establishment. There is something on the menu for everyone, and her favorites reflect the eclectic nature of Greenwich's food culture.
1. Rebecca's Restaurant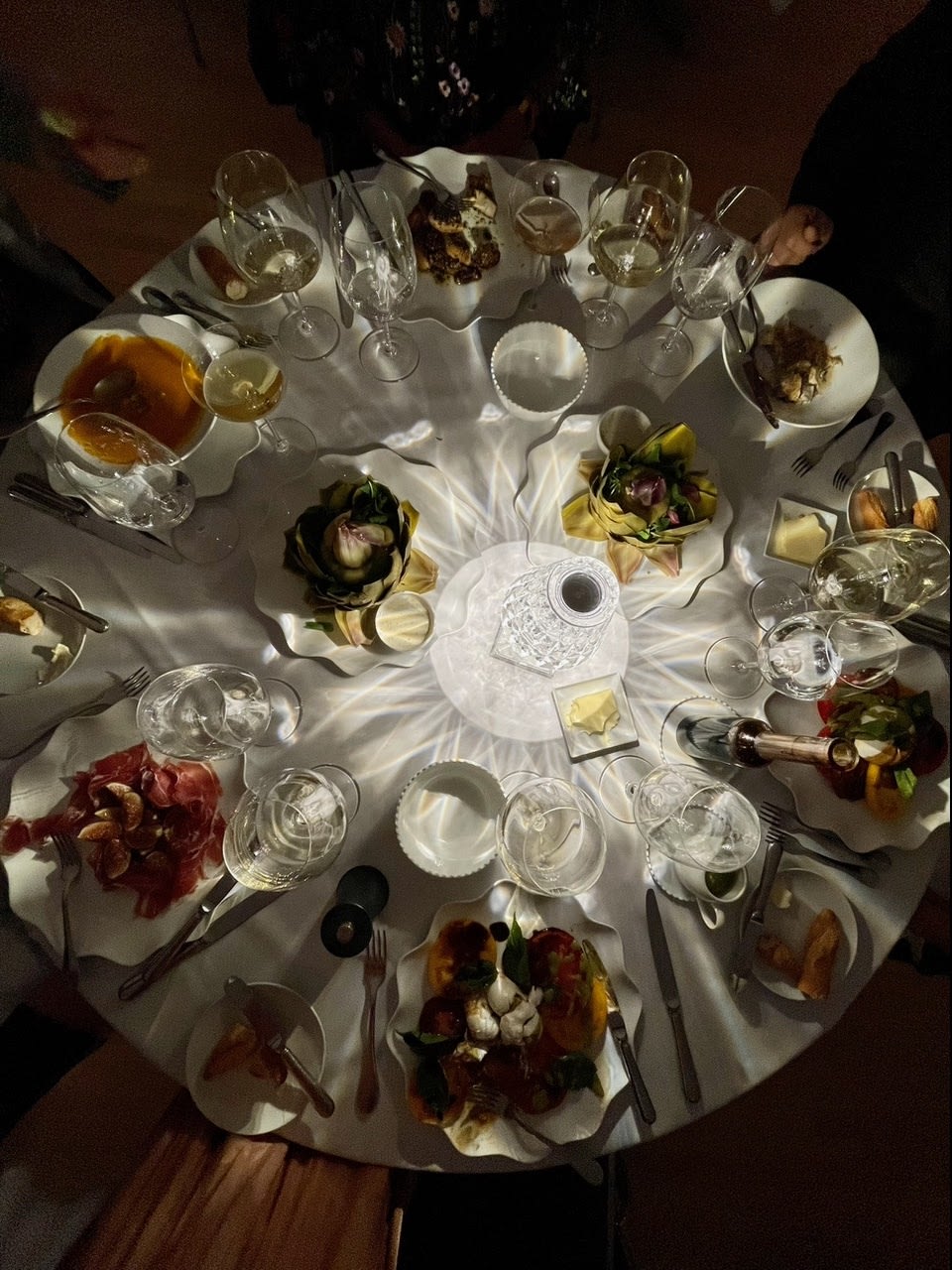 Born and raised in Greenwich, Rebecca Kirhoffer sees the community as her home. After completing college, she experienced on-the-job training at various high-end restaurants. When at last Rebecca returned to Greenwich, it was with her newly wedded husband. This man is known as chef Reza Khorshidi, and together they opened Rebecca's Restaurant in December of 1997. Through Rebecca's Restaurant, this culinary duo introduced Greenwich to a taste of fresh, local ingredients, served in the form of American cuisine.
The lunch and dinner menus are graced with meats like duck, veal, and rabbit alongside steaks, ribs, lamb, fish, and lobster, and all are elegantly prepared using French techniques. The results are scrumptious bites bursting with flavor. You'll be salivating for more before you know it. The dining room is open to a semi-private dining, pre-fixe experience to ensure safety and comfort for both guests and staff due to the COVID-19 pandemic. An open kitchen allows guests to peer in and watch on as their food is prepared by Chef Reza and his team. Catering and takeout are also available to enjoy!
Krissy's favorite dishes at Rebecca's Restaurant include the Nova Scotia Hard Shell Lobster with Handmade Fettuccine and Italian Truffles and the Grilled Veal Chop with Green Asparagus Morel Mushroom Ragout.
2. Thomas Henkelmann's The Homestead Inn and Restaurant
From the outside, this boutique hotel wouldn't appear to be home to an award-winning French restaurant. However, as soon as you walk inside this farmhouse from 1799, dramatic colors greet you and carry throughout the design. Thomas Henkelmann and Theresa Carroll opened The Homestead Inn and Restaurant in 1997. The luxury hotel is filled with 17 full-service rooms, all available to be your own private dining areas. The entire room service menu is available to guests in their hotel rooms, and a variety of select locations on the two-acre property. This includes the main dining room for The Homestead Restaurant.
Exposed beam ceilings frame the new additions of the 21st-century design elements. Ingredients sourced by local vendors are the key components in the preparation of the Contemporary French fare. Though the ways in which they are prepared are ever-evolving. The menu adjusts for seasonally appropriate produce, as well as dishes that suit the ambiance of the season's flavor and color palette. The dinners and menus are planned by chef Thomas Henkelmann, who got his start in his family's restaurant. Thomas carried titles at many finer dining institutions before settling in Greenwich. This season's menu carries warm and cold appetizers, a cheese course, entrees, and desserts. The wine cellar is available to guests for every meal, and the award-winning selection assures the perfect glass for any taste. Expect all of this to be topped with perfect service for an ideal fine dining meal.
Temporarily closed.
3. Little Pub
On East Putnam Avenue in Cos Cob, there's a casual dining spot that soothes the soul and is great for all ages! Since 2009, comfort food and a full bar have awaited customers of the Little Pub. The lively atmosphere, people conversing and enjoying themselves, is due to the generous portions. Whether it be the drinks or the food, each patron gets their fill and leaves no room for the bad things in life.
Pull up a chair on the patio, and sample the traditional and non-traditional pub offerings as you drink. Old classics like French onion soup and chicken quesadillas will remind you of being coddled whilst sick. The Seoul Food Dumplings and sticky nuggets will have you wondering why you've never dipped nuggets in Tso sauce before. The pub is open daily from noon until nine, so there is plenty of time to stop by for a bite!
Krissy recommends the Food Truck Fish Tacos and Cilantro Lime Chicken Salad for your next visit to the Little Pub.
4. Grigg Street Pizza
Though this restaurant is a newer addition to Greenwich, Grigg Street Pizza doesn't disappoint. Owners Matthew Watson and Jonathan Corbo have been working hard since 2020 to make the pizza place of their dreams. Salads, sandwiches, and pizzas at Grigg Street have a few special qualities, as Matthew and Jonathan work hard to make as many of their ingredients from scratch as possible. This is obvious in their delicious homemade sausage.
Yet, the often-overlooked details make the biggest difference. At Grigg Street, they don't use any commercial yeast in their products; that's definitely not something every pizza place can say! Be sure to order ahead of time by calling or placing an order on their website, they only make a limited amount of pies each night. Regardless of what you choose to order, you can trust it'll be a slice above the rest.
Refer to their website for updated hours and days as they are limited.
5. Le Penguin
There are restaurants that charm you, and then there are those which you never want to leave. Le Penguin is a French bistro that is thankfully open seven days a week. Locals knew this Lewis Street building served French food since 1985 but watched its evolution into what it is today, starting in 2013.
Expect to find lunch, dinner, and dessert menus that provide farm-to-table freshness in every selection. With favorites like wild mushroom ravioli with pea shoots and sage butter, you have to get them before they're gone. The menus change with the seasons, thanks to thoughtful planning by owners Antoine Blech and Anshu Vidyarthi. The smaller locale is the perfect backdrop to intimate gatherings over great food. Sit down over dinner with a loved one, and they're sure to enjoy the grilled veal loin chop!
The same owners, Blech and Vidyarthi, own another restaurant in Greenwich. On Arcadia Road in Old Greenwich is another French, upscale bistro, Le Fat Poodle. While Le Penguin has a smaller, more intimate dining room, Le Fat Poodle is a larger, more open space to eat. Guests who walk into the restaurant may notice the semi-open kitchen. Sit and watch the chefs at work, preparing dishes such as grilled lobster with smokey garlic mojo, onion rings, and smokey ketchup. If you prefer to dine alfresco, all of these restaurants have beautiful outdoor seating options, including Orienta.
Krissy's favorites at Le Penguin include Salad Frisee aux Lardon and Moules Frites & Steak Frites with Bernaise.
6. Orienta
Next door to Le Penguin, Antoine Blech, and his family run the French-Asian fusion restaurant Orienta. Appetizers like Korean steak tartare, fried calamari salad, and delectable lobster shooters prelude main courses. The inspiration for the lunch and dinner menus are flavor palates from both French and Vietnamese dishes. Spicy duck lo mein and filet mignon with tiger bite sauce are a couple of the ways Blech and the team at Orienta work to mesh the flavors from both cultures. Combine the world-class cuisine with incredible ambience and you have an unforgettable experience.
7. Z Hospitality Group Restaurants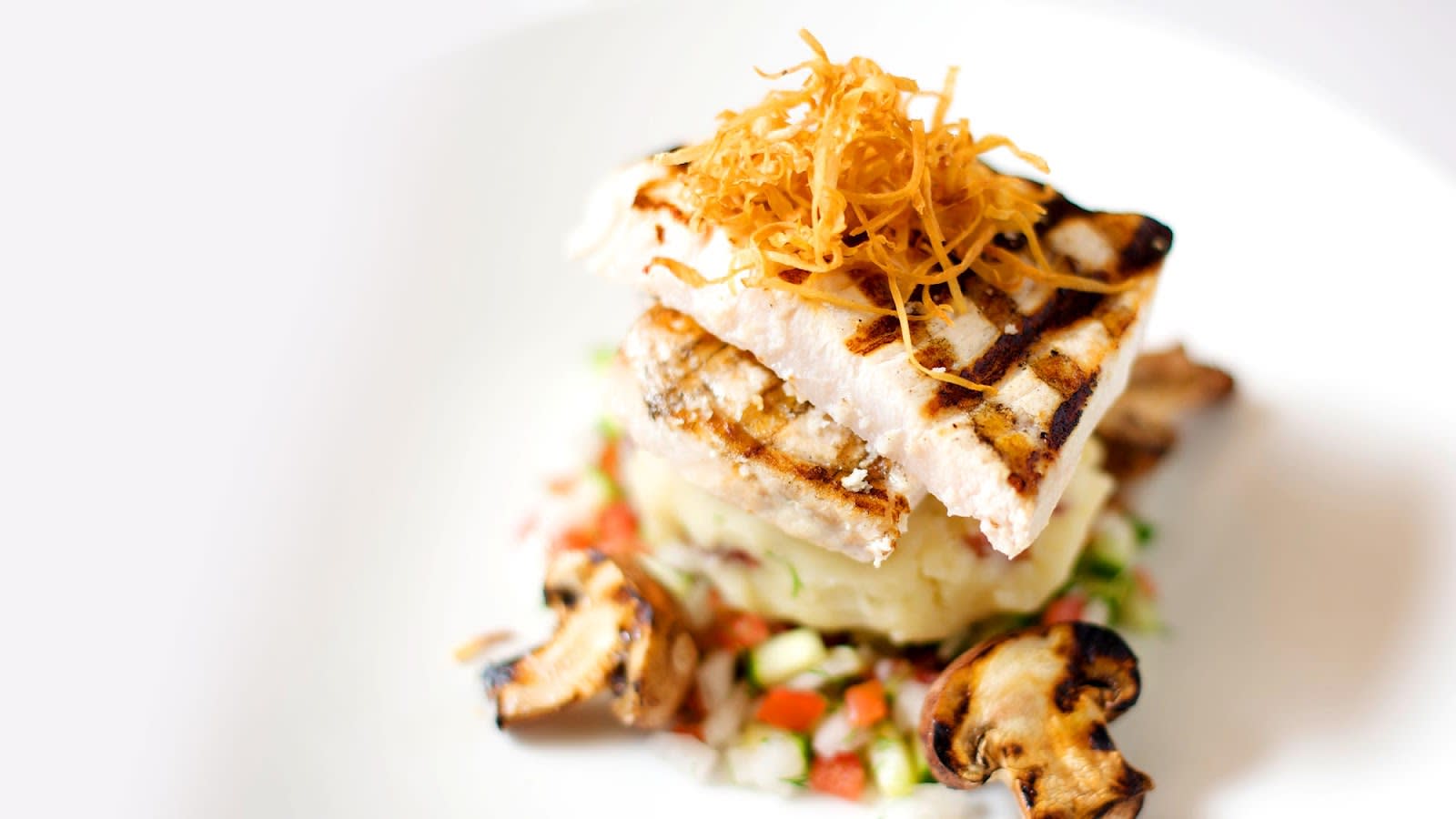 Credit: Z Hospitality Group
Along different portions of Greenwich Avenue are three restaurants owned by the Z Hospitality Group. These include Eastend, Mediterraneo, and the Italian restaurant, Terra. All three restaurants feature food options prepared by Executive Chef Albert DeAngelis and Assistant Executive Chef Matthew McNerney. Seasonally changing menus grace all three locations, even though the cuisines tend to differ between restaurants.
There's sure to be something you love on the American menu of Eastend, which includes great brunch, lunch, and dinner options. Italian and Mediterranean cuisine is prepared at Mediterraneo, including pizzas, pasta, and entrees. Krissy recommends the Yellow Fin Tuna Crudo and Parmesan Crusted Halibut for your next visit. Vegetarians may appreciate the Italian menu at Terra, which includes many diet-friendly options. Both Eastend and Mediterraneo are great places to sit at the bar and grab a cocktail. All three Z Hospitality Group restaurants have amazing outdoor space and live music during the summer!
These restaurants can all be enjoyed by Greenwich locals and visitors alike, but we're sure that once you visit, you'll want to make your stay more permanent.
If you're looking to own a piece of Greenwich real estate, Krissy Blake knows the area and which houses in Greenwich will make for your perfect home.