Purchasing a property is a different experience for every buyer. Some buyers are looking for a yard their kids can play in. Others are looking for a chic townhouse close to the city—it all depends on lifestyle.
For horse owners, finding the perfect property comes with a unique set of challenges. Location is more important than ever, and the space required to own large animals responsibly is extensive. But that's just the top of the haystack. This list covers all the must-haves for any equestrian property in Connecticut.
1. Find a beautiful, functional main house

When looking at equestrian properties, take care to review the condition of the primary residence. You have to find the balance between prioritizing your needs as a buyer and the needs of your equine companions. Ensure the heating and cooling systems work correctly. Check the integrity of the roof, electrical systems, and plumbing. Take into consideration the ease of access you'd like to have to your horses. Finally, consider if the house is close enough to the stables should there be an emergency. Having a safety plan in place is part of taking responsibility for yourself and your animals.
2. Demand state-of-the-art stables

Lots of time, energy, and money go toward ensuring your horses are healthy and happy. The stables they reside in should be of the highest quality, with amenities to cover every need. These amenities can include obvious supplies such as straw to lay in, hay to eat, and water to drink. Alternatively, these can be a little more in-depth, such as a tack room with a fridge for supplements. Additionally, a system to control the climate is beneficial when you're subject to unpredictable Connecticut weather. In the case of sick or injured horses, you'll want to be able to control their environment to fight off any further health risks. For this reason, it's essential to know that your stable is built and insulated well. You can even take advantage of the latest technological advancements and connect the stable's lights and temperature to your smartphone.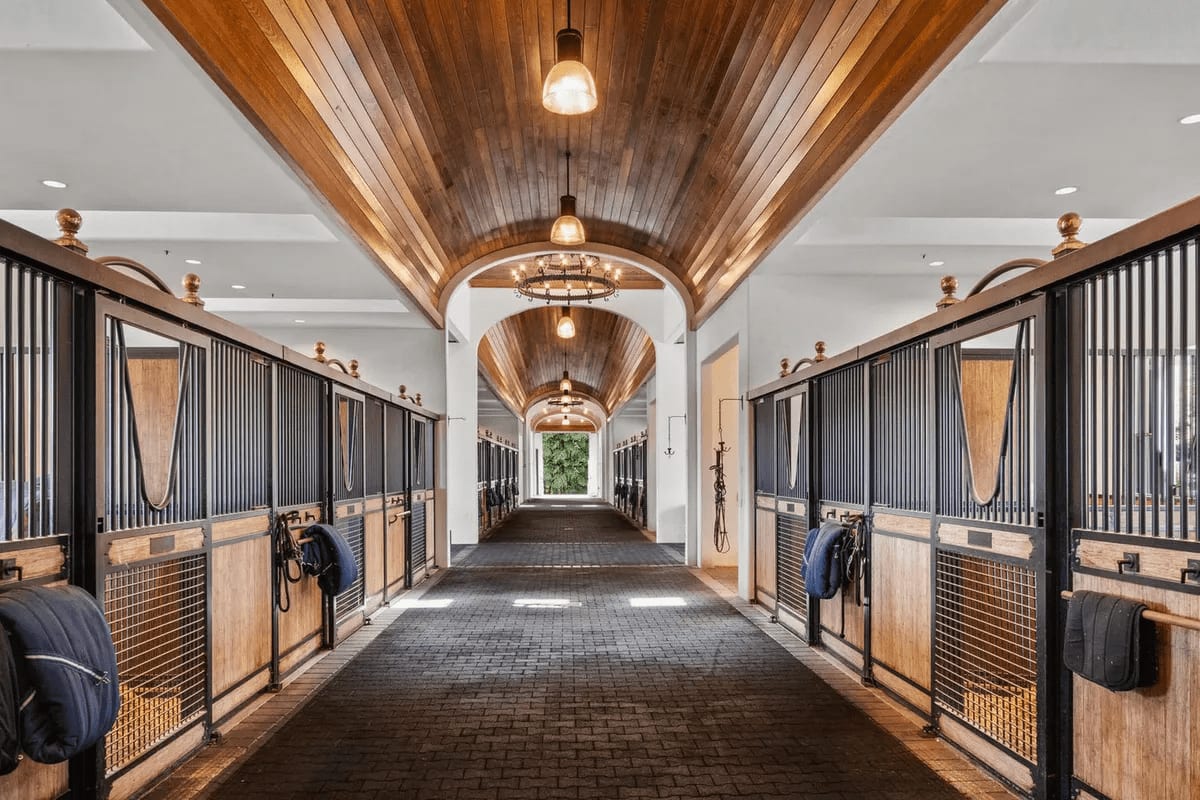 3. Indoor or covered arenas

As previously mentioned, Connecticut winters can be unpredictable. While horses can withstand cooler temperatures than humans, they do have their limits. Stables make it easier to keep your horses warm, but they may have a difficult time in a stall depending on the horse's aptitude. In addition, stabled horses require an hour or more of exercise each day for proper care. Ensuring that your horse gets appropriate training even in the coldest months is essential for their physical and mental health. Indoor and covered arenas make it much easier to tend to your horse's regular exercise needs without taking them out into the cold, wet weather.
4. Wide-open spaces

It's in a horse's nature to wander fields and eat to their heart's content. The recommended amount of land for horse ownership is at least an acre and a half for the first horse, plus one additional acre for each new horse. While this estimate may seem weighty, it's actually an understatement. Many looking for properties with the intention of keeping horses look for lots by two and five-acre increments. Ultimately, acreage is your decision. Know how many horses you'll own before purchasing to ensure the property meets your needs.
You'll also want to factor in storage space when considering property size. Horse trailers, trucks, tractors, and extra equipment will need a place to be stored. Garages, sheds, or other storage buildings can be found on the property. If they are already present, you'll have less of a to-do list upon purchase.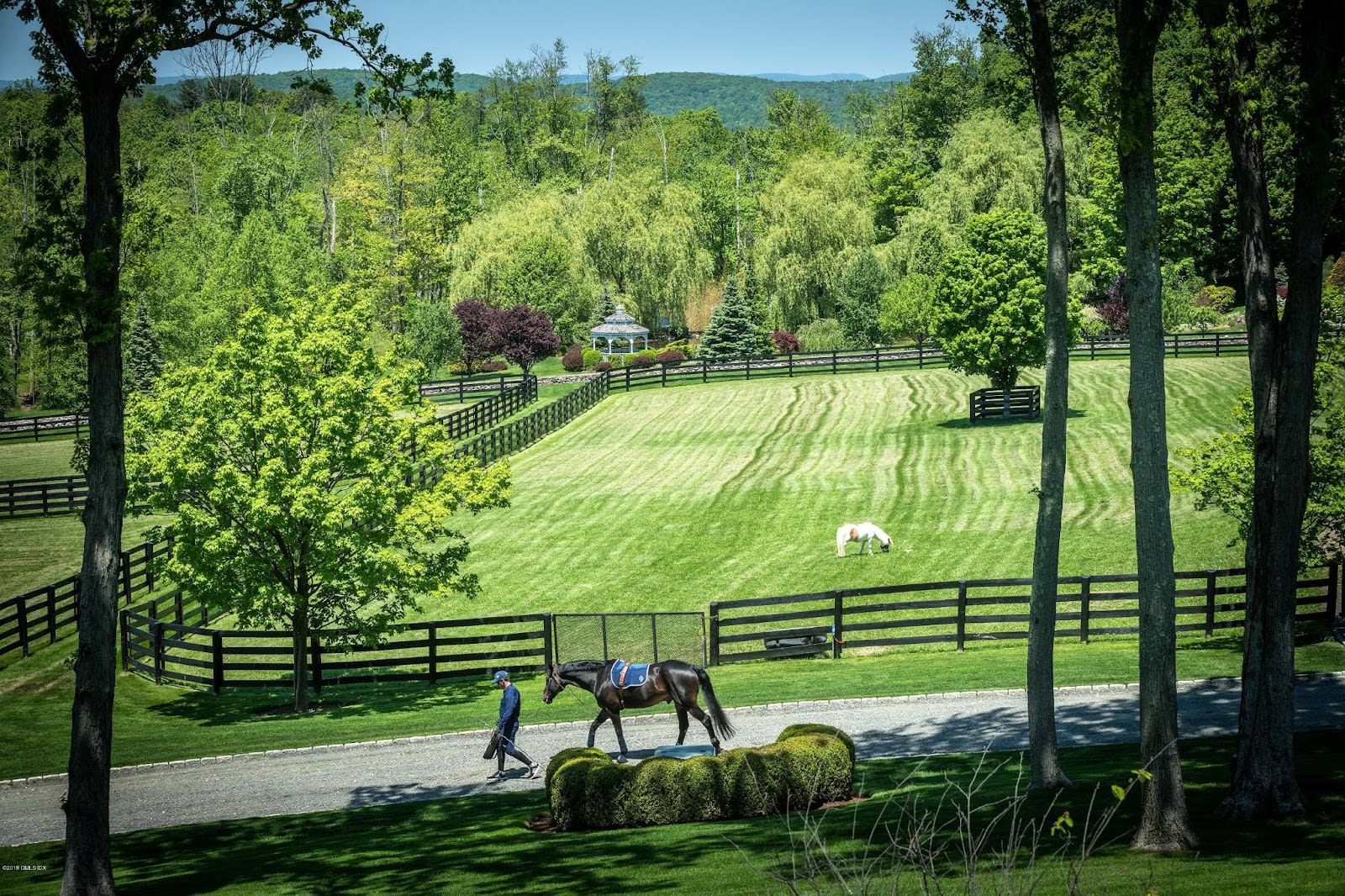 5. Know the legal limits

When narrowing down the list of properties on your radar, it's critical to know you won't be making any legal missteps. Take into consideration any of the legal obligations applicable to owning your horse and property. Take care to make sure the property is properly zoned for agriculture and livestock. Consult with a local zoning official and save yourself the stress and expenses of using a property outside its zoning allowances.
You should know a few key things about a property before signing any paperwork. First, consider how much of the property is usable. Your horses require a certain amount of flat or gently sloped land for grazing. Dangers such as steep inclines or toxic plants could create costly situations for you and your animals. If there's a lake or stream on the land, test for water potability and the possibility of water-borne illnesses. Soil quality is valuable to know if you have any plans for a garden or space to grow your own feed.
6. Note the resources nearby

When you decide to own a horse, you also choose to take on—or pay someone else to take on— the ample time and care a horse needs. Veterinary services, feed shops, and tack supplies are all critical to the health of your horse. So when choosing an equestrian property to buy, consider where the nearest resources are and how far you're willing to commute for them.
Managing physical health is as important for horses as it is for humans, especially if your horse is an athlete. Residents of Greenwich are located in proximity to New York and the veterinary hospital of Cornell University. The staff at these prestigious hospitals have been properly trained to take on emergency situations. Whether the issue is minor or requires a surgical procedure, you can trust in their aid. For ambulatory care, which can come to you even after hours, Miller and Associates is a 40-minute drive away in Brewster, NY. Everything from advanced wound care, to chiropractic, to dentistry, the team at Miller and Associates will help your horse stay fit.
7. Proximity to trails

After you decide to purchase an equestrian property, you expect to have a sizable amount of land. This is perfect for setting up or maintaining the facilities you need for your horse's care. When it comes to riding your horse, the land you bought will quickly and easily be explored. The terrain will only feel new for so long, and you may find yourself wanting to branch out. Doing a little research into the nearby horseback riding trails and state parks before you buy will reduce the intensity of this issue. Not only do you open yourself up to new views, but your horse gets a little exercise outside the land that they've come to know every day. Connecticut has beautiful state parks and green spaces with trail systems. Find the one which suits you best and ask your agent about available homes for sale in the area.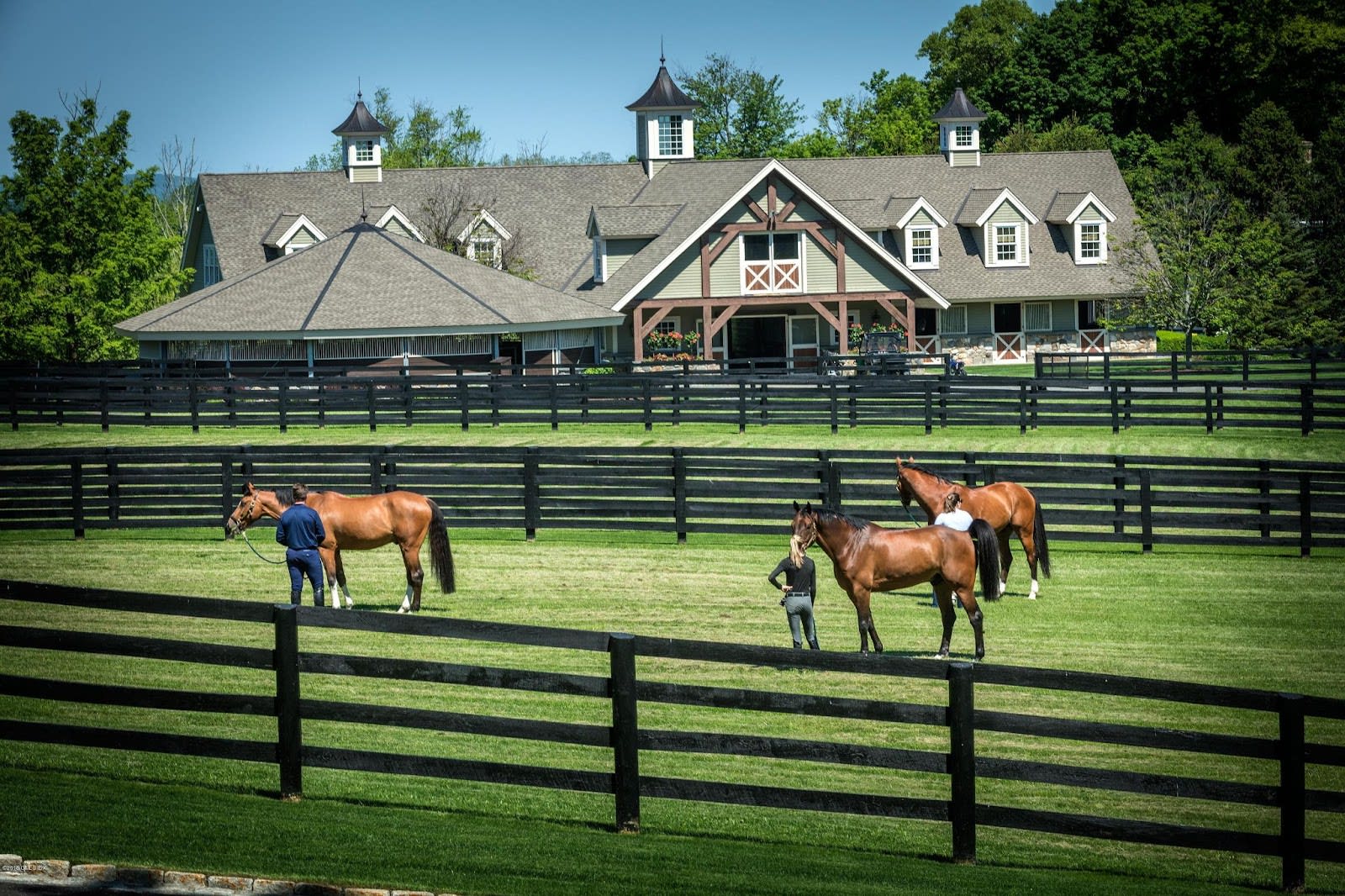 8. An accepting community

One of the best parts about owning a large plot of land is the lack of neighborly interference. The Greenwich area is not only a beautiful and natural place for those seeking large lot sizes but embraces equine culture. The Greenwich Riding and Trails Association (GRTA) is an excellent example of this. The GRTA seeks to protect and preserve the historic trail system in Greenwich and the surrounding areas. Volunteers have made it possible for riders to come and ride on the 94-acre Nichol's Nature Preserve. They continue to put on events and raise funds for their cause. Events like the CSI Greenwich (put on by the Greenwich Polo Club) continue to garner interest in the sport and connect Connecticut's equestrian enthusiasts.


Searching for Connecticut luxury real estate for sale?

There's a lot to think about when you're choosing an equestrian property in Connecticut. To relieve yourself of stress and ease your house-hunting process for the perfect equestrian property, work with experienced luxury realtor Krissy Blake. Working alongside a knowledgeable real estate agent who has your best interest in mind is the key to locating the ideal property. Krissy has deep familiarity with Greenwich and the surrounding areas. So when you're ready to find your Connecticut equestrian dream home, contact Krissy Blake.