To travelers passing through historic
Greenwich, CT
, and its beautiful but modest cityscape, the town might appear quaint and somewhat smallish. Yet, long-time residents and return visitors have so much more to say about this distinctive and charming seaside city. Peek below the surface, and Greenwich quickly opens up to reveal dozens of culturally and historically intriguing sites. Come with us as we run through the essential sights and sounds to explore during your first year in Greenwich.
Learn about Greenwich's ties to American art
New residents of houses in Greenwich, CT, might not know that the town was once the hub of the influential American Impressionist art school in the late 19th century. The
Bush-Holley House
, where many of these U.S. artists first developed their style, now serves as the headquarters of the Greenwich Historical Society. From here, you won't have to look far to learn all about the city's dense history as a leading center during the American Revolution. Step outside to the gardens that circle the site and take in the views from this popular and much-photographed cultural center.
Tour historic Greenwich Avenue
The first stop for any new resident of Greenwich has to be the innumerable shopping and sightseeing opportunities that await you downtown. Dubbed "
the Ave
" by locals, the downtown shopping district has a little — or a lot — of something for everyone. Take an at-home vacation at a local day spa, burn some extra calories wandering historic Greenwich Avenue's high-end shops, or plan a romantic date night at one of the town's award-winning bistros and restaurants. One thing is for sure: there's more than a year's worth of dining and shopping spots to explore in Greenwich.
Voyage out to the Captain's Islands
Stretching out from Greenwich Point Park and the beach, the next activities that new residents just can't afford to miss out on are the ferry cruises that lead out to both of Greenwich's coastal islands,
Great Captain Island
and Little Captain Island (also called
Island Beach
). Great Captain Island, the larger of the two, offers a paradise-like view of local bird and fish species that have been preserved — along with the lighthouse — for generations in a pristine state. This is the perfect spot to bring your family for a relaxing day in the sun and shade, taking in stunning views of Greenwich. Island Beach, on the other hand, is known for its relaxing ferry and heart-fluttering views of the mainland. If you've come to Greenwich to soak in the sun and chill in the Atlantic waves, these islands are a must-visit in your first year.
Soak up local arts and culture at Art-to-the-Avenue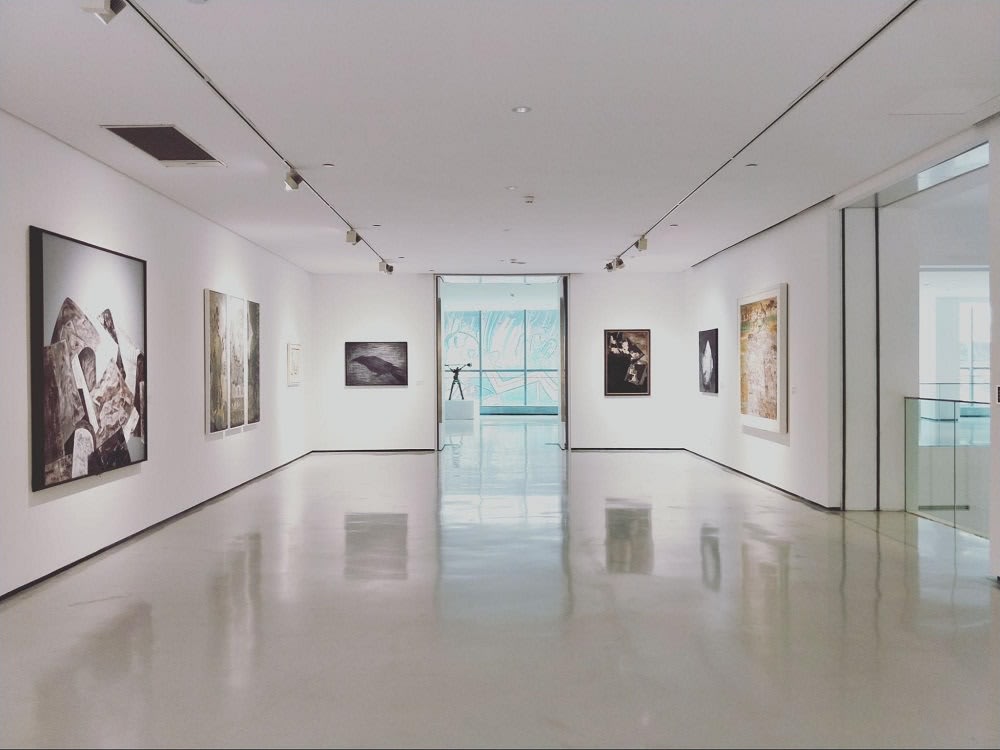 Photo courtesy of Unsplash
If there's any one annual event to save the date for in Greenwich, it's probably the world-famous
Art-to-the-Avenue
art festival. Held each May, this festival invites art lovers from around the globe to congregate on Greenwich Avenue and engage in a laid-back strolling gallery of local artworks, music, and street performers. If a spring festival is outside your schedule, don't worry — Greenwich hosts many more
art galleries
that are open all year round. Come for the eye-catching local paintings, and stay for the homemade food and drink stalls that span the avenue during this perennial favorite festival.
Taste local fare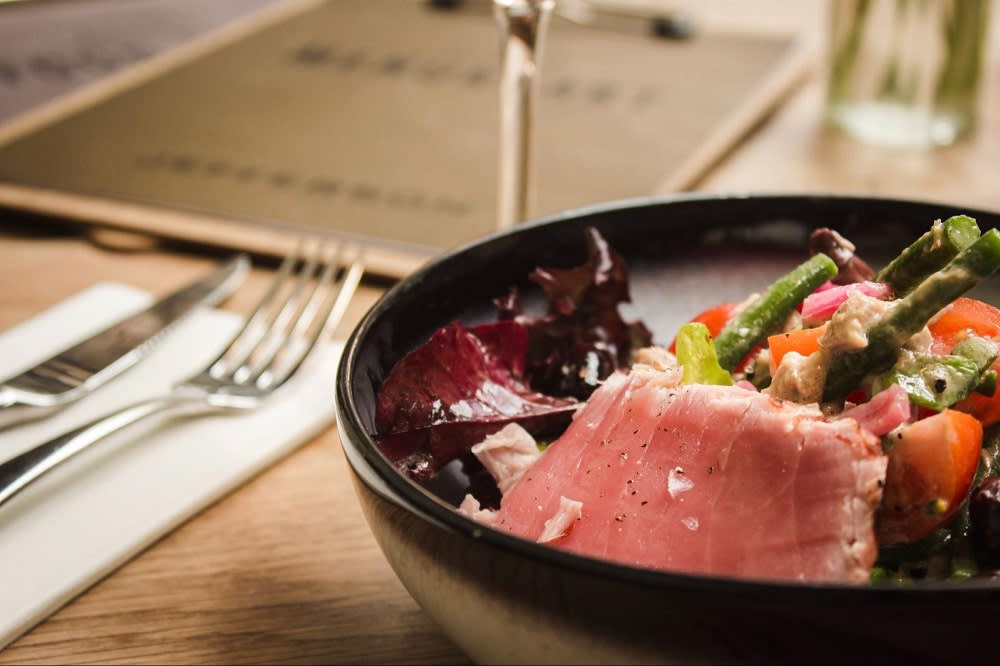 Photo courtesy of Unsplash
Greenwich is ideally situated midway between many of New England's most frequently visited cities like Boston, New York, and New Haven. As a crossroads of sorts, the local dining and drinking culture incorporates influences from all over the east coast and beyond.
Mediterraneo
offers an array of unique seafood dishes along with mainland flavors and is complete with a quaint outdoor seasonal patio. Thai Basil and the Granola Bar offer even more delicacies for adventurous and health-conscious eaters. Finally, stop over at the legendary
By the Way Bakery
to sample some exquisite local baked goods including muffins and plenty of unique cakes and cookies to take with you to your new home.
Scratch your science itch at the Bruce Museum
For a change of pace, it's well worth the trip to
Bruce Museum
and its numerous exhibitions of natural history, science, anthropology, and decorative arts. It's located just off the Greenwich Harbor. The museum is always swapping out old displays for new ones, so it's a good idea to schedule regular revisits in order to take in all that this town has to offer. Bruce Museum and its attached Bruce Park is also an excellent place to bring the kids to.

Currently in the process of a large expansion project that is expected to double its size, the museum is still open to the public with permanent exhibits such as "The Earth's Materials," and "Life Between the Tides." If you and your family can't get enough of science, art, or both at the same time, then you should plan a day trip here.
Visit Greenwich Point Park
The stunning 147-acre
Greenwich Point Park
has been attracting lovers of the sea and sea life for generations. It's located on the end of a peninsula on Long Island Sound and features a comfortable golden sand beach with gorgeous views of Manhattan, plenty of maintained walking trails, and concession stands that are open nearly all year round to help stave off that midday hunger.

There's a full assortment of grills, showers, picnic tables, and even a weather-protected pavilion to make this beautiful beach a regular vacation spot for you or your family. Feeling sporty? Residents are usually found windsurfing, fishing, or disembarking from the town's marina and boat storage site located nearby. Just remember to apply for a beach permit online, as the park is restricted to free entry and can be especially full in the summer.
Trek around Mianus River State Park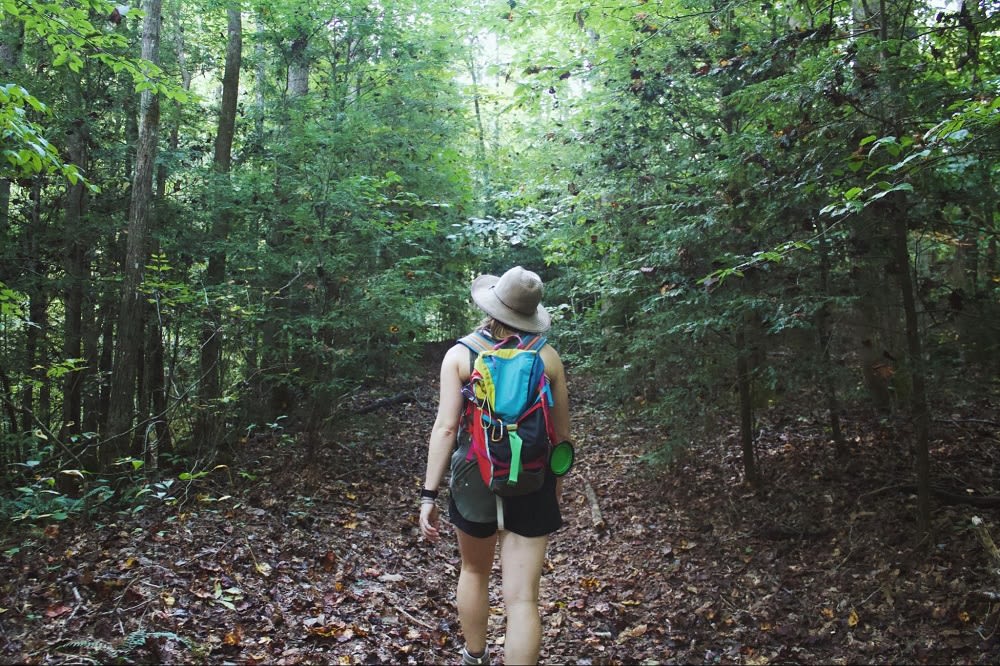 Photo courtesy of Unsplash
This local jewel of a nature reserve, also called "Treetops," is one of the best-kept secrets of the Greenwich area. The Mianus River carves a slow, meandering 20-mile path through the park, providing a cool, secluded home away from home for any time you get the urge to explore nature in solitude or with your family in tow. Named one of the
best state parks
in Connecticut, this scenic area features over 10 miles of hikeable trails spanning 400 acres of wild, unfettered terrain. Whether you're a runner, fisherperson, jogger, mountain biker, or simply a dyed-in-the-wool nature lover, Mianus River State Park is the little slice of respite and calm you'd expect from coastal Connecticut.
Enjoy "the sport of kings" at Greenwich Polo Park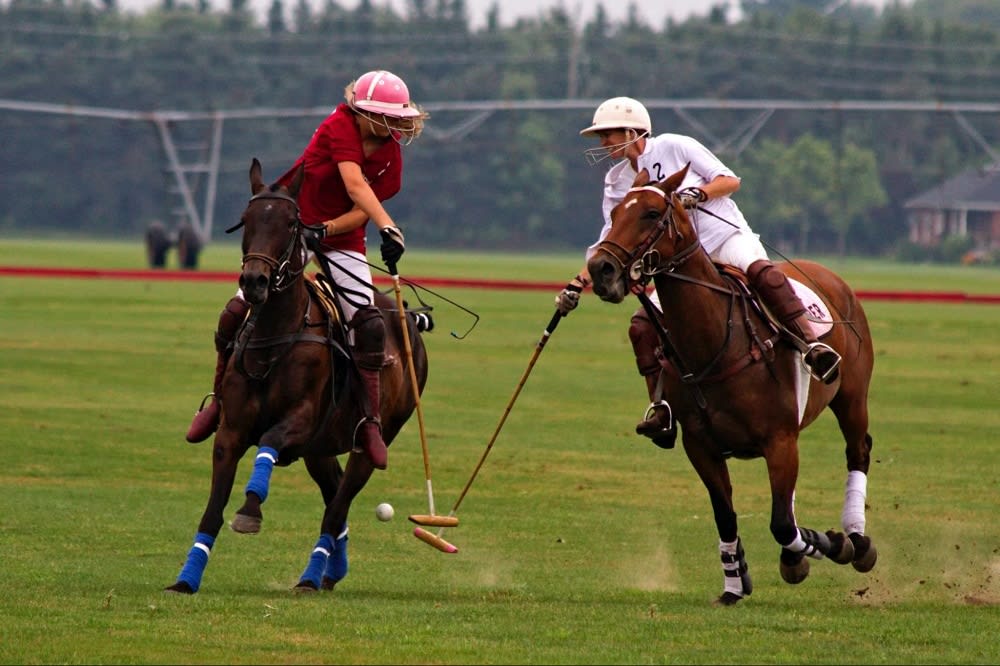 Photo courtesy of Unsplash
Where else in the continental U.S. can you take a cruise out to a secluded Atlantic island in the morning, then round out the day watching a classic game of polo? Greenwich is indeed a town of contrasts, and every Sunday from June through August, the town opens up its historic
Polo Park
to anyone curious enough to take in the sights. Don't forget to dress in light colors and pack plenty of drinks, because the temperatures can climb in the dog days of summer. Some local food trucks offer their services nearby, but many visitors prefer bringing a picnic on their outing. Get there early and plan to spend a few hours, because the sport can last throughout the day.
Get out in nature at the Audubon Center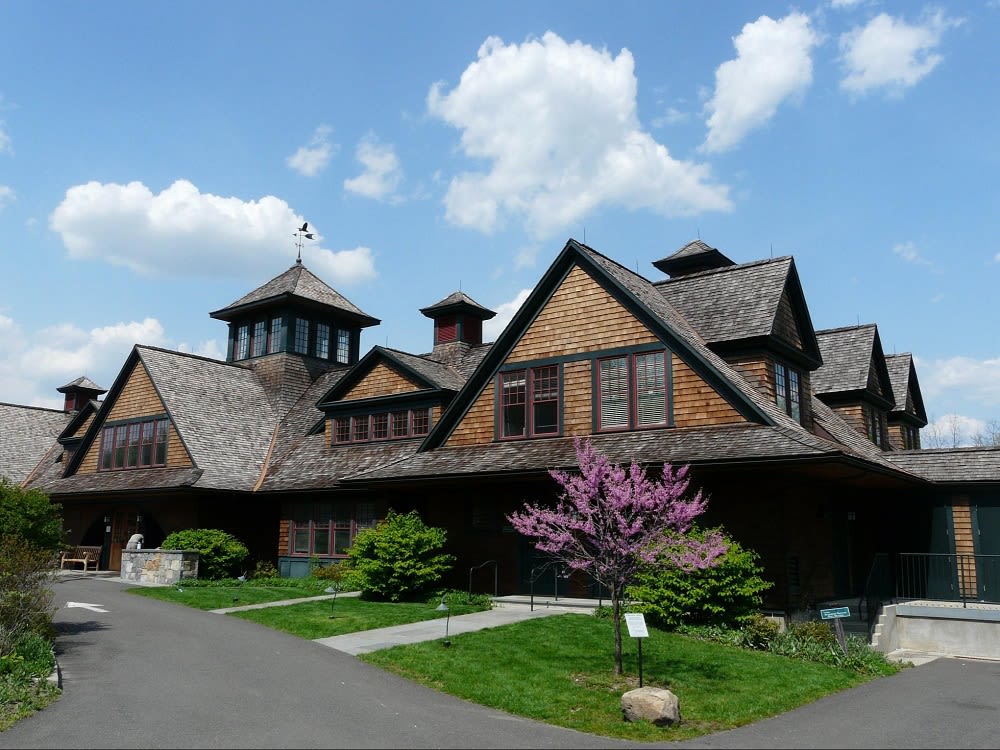 Photo courtesy of Greenwich Audubon Center
As you might have gathered from this list of must-see sights in Greenwich, the town isn't lacking when it comes to outdoor venues and nature parks. Crowning them all, perhaps, is the city's world-famous
Audubon Center
. A mix of a nature education area, children's learning center, gift store, and wide open park with trails, the Audubon Center is like a miniature zoo with so much more. What's more, the Nature Theater shows nature documentaries and live feeds of bird cams stationed around the park. The name Audubon has been paired with birds for over a hundred years, and the center doesn't skimp when it comes to avian species. Bring a pair of binoculars, pack a luxurious picnic, and don't forget the kids because there is enough entertainment for the whole family.
Sample historic Greenwich mansions
Stepping outside of Greenwich proper, the so-called "Back Greenwich" area that stretches out to the north toward Bedford, NY, is known for its unique culture and unmissable sights. Greenwich was founded in
1640
, and as such, it has been the hub for many of the earliest American elite's personal estates and houses in Greenwich, CT. The famous stretch of mansions that line Back Greenwich has attracted history lovers for hundreds of years. Explore Back Greenwich real estate by car or bike and marvel at the size and intricacy of the dozens of stately homes that once housed some of the country's most exclusive residents.
Questions? Contact a real estate agent today
There you have it: a starter's list of some of
Greenwich
's most enticing events and sites for new residents to explore in their first year. If you have any questions or comments, contact
Krissy Blake Real Estate
today!