HoliFest is a community-wide celebration of Holi presented by the India Cultural Center. It is ICC's opportunity to share the joy and playfulness of one of India's most revered and celebrated festivals with the community. Playing with vibrant and bright powdered colors is meant to unite people and provide positivity in our lives. Everyone is invited to participate. It's a celebration of love and inclusion.
May 15th | 3:30PM - 5:00PM
Greenwich Library's Peterson Concert Series invites you to an afternoon of jazz featuring Grammy-winner, New York native, and multi-instrumentalist Vince Giordano.
Giordano has played in New York nightclubs, appeared in films such as The Cotton Club, The Aviator, Finding Forrester, Revolutionary Road, Cafe Society, HBO's Boardwalk Empire, and for concerts at the Town Hall, Jazz At Lincoln Center, the Newport Jazz Festival, and the 92nd St Y for the past four decades.
May 22nd | 11:00AM - 2:00PM
We are excited to welcome everyone back for this year's Touch A Truck! We'll be updating our list of events, and attractions soon, and we look forward to seeing you then!
At Touch a Truck, children can fulfill their dreams of sitting behind the wheel of a fire truck or honking a dump truck's horn. The event features emergency and rescue vehicles as well as traditional construction trucks.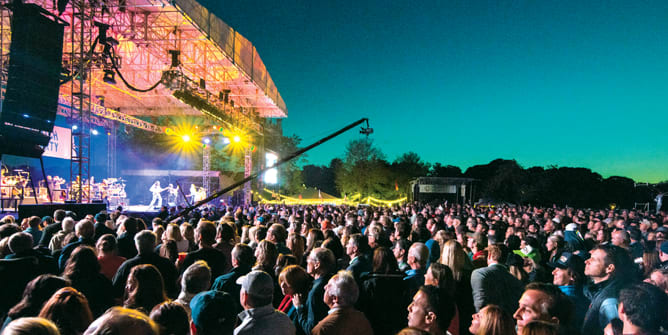 May 28th | 10:00AM - 10:00PM
A special day to come together with residents from all over town to sing, dance, eat and enjoy each other's company. Enjoy a fantastic lineup, headlined by Billy Joel!
Looking for activities in other cities? Check out my Sotheby's colleague's calendars below.